Data & Models
Along the course of our research, we often produce open-access datasets and models. These products are available for free under permissive licenses (usually the Creative Commons Attribution license). Below is a curated list of datasets and models generated or compiled by the group.
Australian ground gravity data compilation
We have downloaded, cleaned, and combined all available Geoscience Australia ground gravity data (as of October 2020) into a single netCDF file. The archive includes metadata following the CF conventions for easier loading and plotting using standard tools like xarray.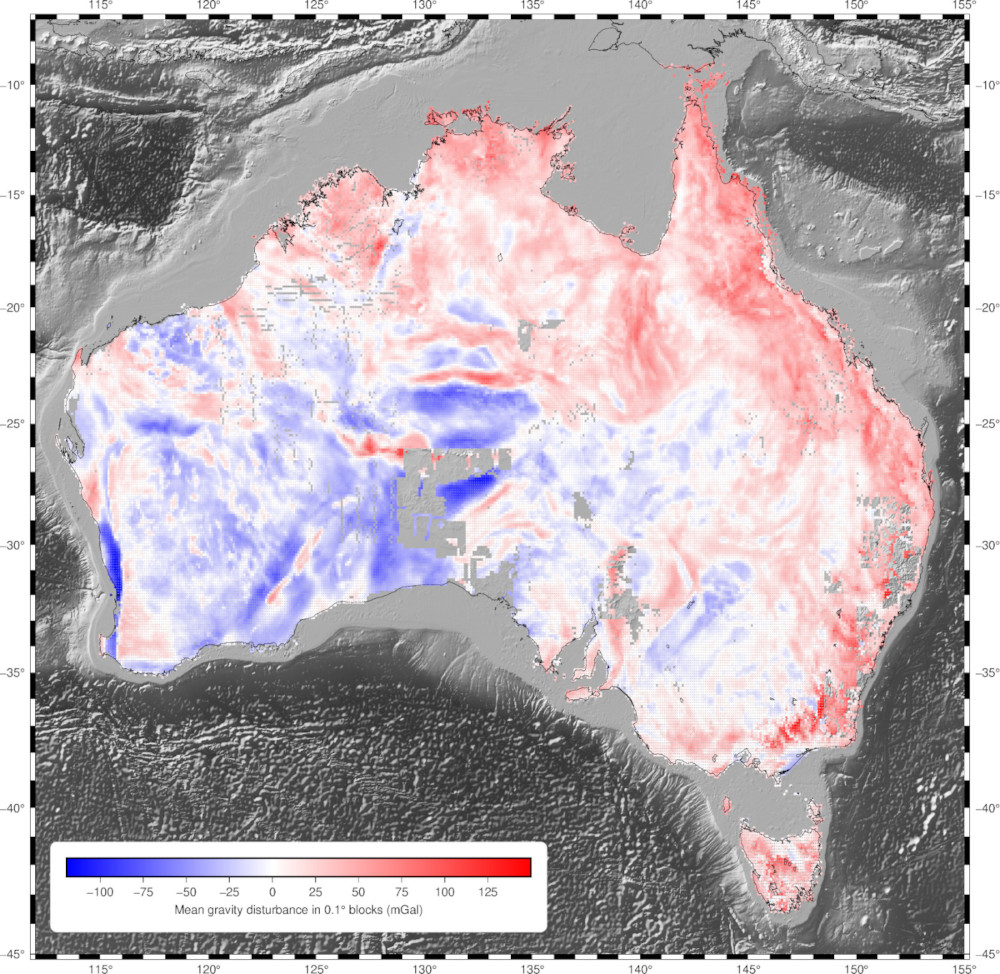 Depth to the crust-mantle boundary of South America
Gravity data are among the most widely used means of investigating the depth to the crust-mantle boundary (known as the Moho). We have developed a method and software to estimate Moho depth from gravity data in Uieda & Barbosa (2017), along with estimated values for South American and the adjacent oceans.